Just 5% left in ZOUSTAR colt...he's a BEAST!!! Looks early 2yo type...don't miss!
May 09, 2017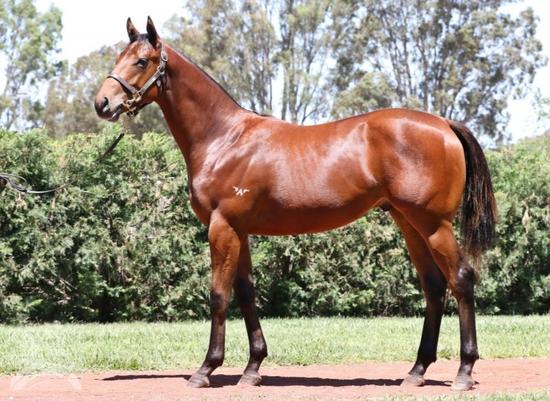 ZOUSTAR colt.....broke in lovely...at Flemington....a natural!
Just 5% left....
Watch the short video clip of him at Flemington 8/5/17...all power looks a 2yo not a yearling!!
https://www.youtube.com/embed/A7easXql0iQ/rel=0&autoplay=1
Here is another:
https://www.youtube.com/watch?v=aaFNGDWA-z0
The ZOUSTAR's are all the rage!! Race with ripper colt with FREEDMAN RACING, a "history of success"!
ZOUSTAR was a gun racehorse winner of the Group 1 Coolmore at Flemington as well as the Group 1 Golden Rose, retired to stud early in his career.
His first crop went through the sales in 2017...they impressed and were well sought after. We reckon we pinched this bloke...now we reckon we definitely pinched him!!
The colt is very natural, went through the breaking process very well indeed and Anthony Freedman who's a hard marker is extremely pleased with his progression and what he's seen.
The colt has just arrived at Flemington...settled in like he's been there all his life, worked this week, really good action on him, plenty of ticks from the jocks and stable.
He is 95% syndicated and now we have an enhanced opinion he will soon fill.
An owner of the mare (Lady La Douce) rang me shortly after we purchased her and told me she was a "flying machine"...a winner of 6, 3 of those metro wins, this is her first foal.
Thought we did very well to get hold of this guy, we felt he was a bit underdone at the sale and that presented an opportunity. He'll physically improve out of site….
They sold like "hot cakes" at the Magic Millions and will be very hard to buy.
As well as Magic Millions Race Series she is Super Vobis (VIC), Vobis Gold qualified and BOBS (NSW) as well so eligible for a great deal of extra prizemoney.
2.5% $6,200
5% $12,400
#Ask about our finance options!