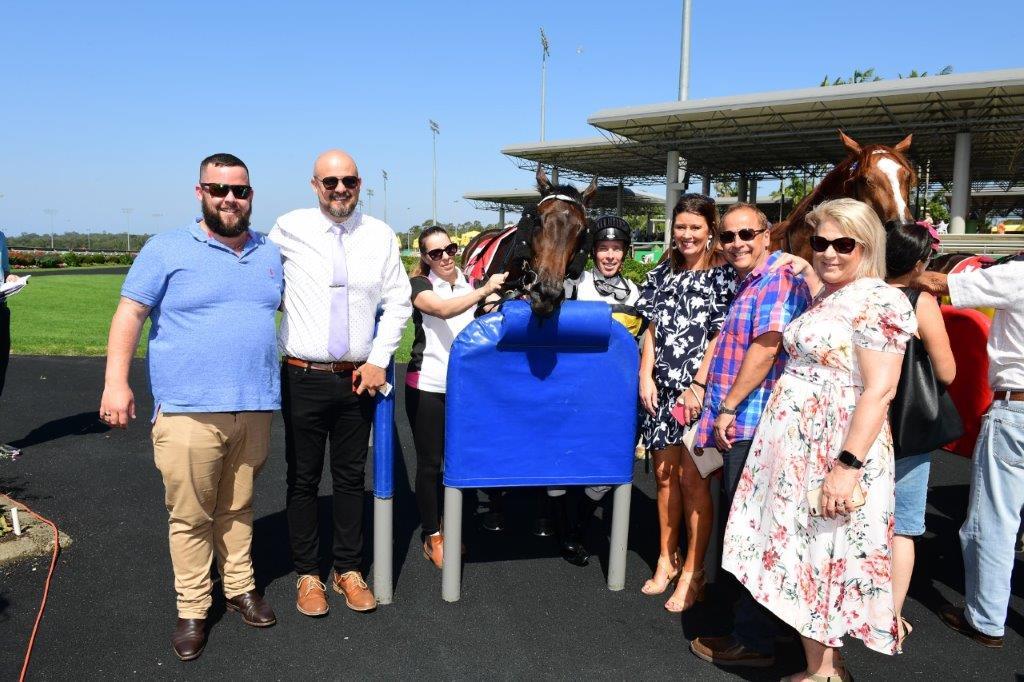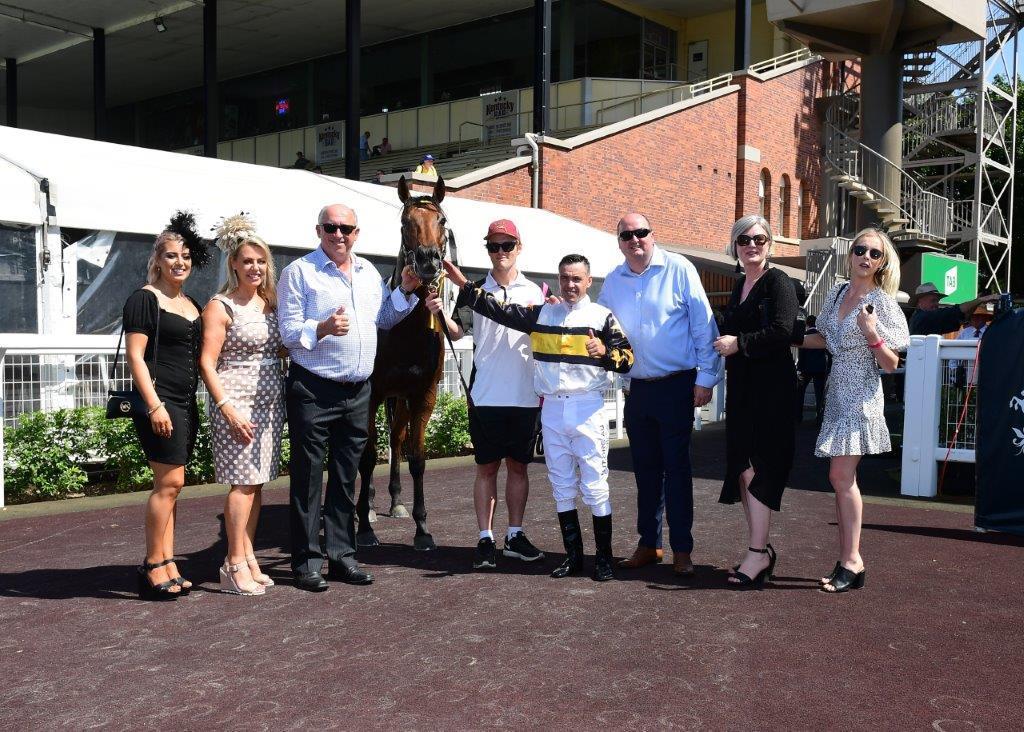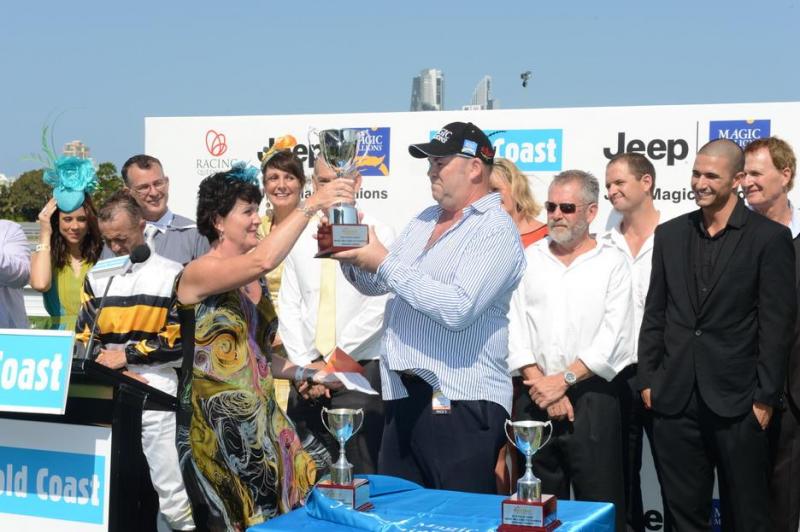 Every year Slade Bloodstock attend the major yearling auctions around the country and purchase quality yearlings for the purposes of syndication.
A Slade Bloodstock syndication is generally made up of 20 x 5% shares, although there is no limit to what percentage an individual can own.
Conversely a group of individuals can (for a minor fee payable to RVL) register their own syndicate to facilitate ownership in smaller percentages. This is a popular way for groups of friends and family to share in the excitement of racehorse ownership.
Our aim is to provide affordable ownership opportunities and, by utilising the best trainers in Australia, achieve optimal racetrack success. Outstanding trainers in Victoria such as the Lindsay Park team of David/Ben Hayes & Tom Dabernig, Ciaron Maher/David Eustace, Tony McEvoy, John McArdle, Brent Stanley & Richard Laming as well as in Queensland Robert Heathcote which sees Slade Bloodstock as a national syndication company that can place horses to their best advantage.
Racing Rewards
 Outside of the regular race day thrills, racehorse ownership has it's rewards, not the least of which are the friendships and memories that are made throughout your horses career.
There are of course several feature (stakes) races on the Australian racing calendar worth a million dollars or more including the Melbourne Cup ($5.1 million), Cox Plate ($3m), Caulfield Cup ($2.5 m), Golden Slipper ($3.5m), the BMW ($2m), Magic Millions ($1.3m), Victoria Derby ($1.5m), Blue Diamond ($1 m) AJC Derby ($1.8m), Doncaster Handicap ($3m), Golden Rose ($1m), Stradbroke Handicap ($1m), Caulfield Guineas ($1m), Railway Stakes ($1m), Emirates Stakes ($1m), Newmarket Handicap ($1m), Australian Cup ($1m) etc.
In the happy event your horse reaches these heights, as Slade Bloodstock's filly Alinghi did, the sky is the limit.
Alinghi won 10 stakes races, including the Group 1 MRC Blue Diamond, VRC Newmarket Handicap, Thousand Guineas and SAJC Robert Sangster Stakes, worth a combined value of $3.4 million dollars. Winning those races made Alinghi a valuable breeding commodity and she was sold to a leading stud for $3 million.
Naturally not every horse will reach those dizzy heights but even a Saturday winner at Flemington will take home the lion's share of $75,000 and (if qualified) share in a Super Vobis bonus of $30,000.
You just never know where the next champion racehorse could come from, the next Winx, Black Caviar, or Makybe Diva it could be you!
Someone has to own them..
PLEASE REGISTER YOUR INTEREST FOR UPCOMING SHARES
Slade Bloodstock purchases yearlings that turn two years old on August 1 of the same year of purchase.
When you buy into a yearling or an unraced two-year-old you are invited to submit a name suggestion for your horse.
When the horse is officially named (registered) you will be registered as an owner in that horse. Your name (or that of your syndicate) will appear in the race book when your horse races and you will be sent from RVL (Victoria) an Owners Gold Card. This card has a range of benefits and facilitates easy entry to the racecourse when your horse is racing.
By the time your horse turns two years old it will already have been 'broken-in' and been to the stable as part of it's education process. When your horse is ready to come into full work you can expect to receive regular updates from the stable which are forwarded by Slade Bloodstock as they are received. When you join you will be loaded into the Slade website & emails come direct from the website with the latest updates on your horse, so you don't have to go looking for the latest information.
Similarly when your horse is entered (or nominated) for a race you will receive notification from Slade Bloodstock as well as the weights, fast work report for that week, acceptances and pre race report and any last minute updates via SMS or email on raceday, post race report and stewards reports (if applicable).
Training expenses are billed to you direct from the trainer and associated suppliers.
In a Slade Bloodstock partnership the day to day decisions for your horse are trusted to the trainer however any extraordinary decisions (e.g., gelding) are made by majority agreement.
In regard to a horse getting to the races there is an general rule of thumb as follows. The horse is spelled for period usually around 6 weeks. When the horse comes out of the paddock it enters a phase we call "pre-training" which is a period of around 4 weeks where the horse has slow work building up base fitness. At the end of that period the horse goes to the stable of the trainer where they will have their work escalated to race stage which can be a further period of 6-8 weeks (full training) dependant on the horse. During this full training period the horse may have one or two unofficial trials (jump-outs) or an official trial.
A consideration in regard to the horse getting to the races for it's debut as a 2yo is whether the horse goes shin sore or not. This is not an injury but rather natures way of saying the horse needs more time to mature in regard to it's shin strength to withstand the rigors of racing.
Approximately 75% of 2yo's go shin-sore to some degree and as to which ones do or don't is unpredictable. If shin soreness occurs the horse is spelled for 6 weeks and the process starts again in regard to pre-training and full training to race stage.
Look forward to you enjoying one of life's most exhilarating experiences!
"What are you waiting for!!"
We've made owning your own racehorse even easier with a range of finance options including interest free finance from 3 to 12 months.