Welcome to Slade Bloodstock
Slade Bloodstock Pty Ltd is a company wholly owned and operated by Rob Slade, which offers shares in racehorses to individual clients or groups of people who have formed their own syndicate. The company is licensed by the Australian Securities and Investment Commission to provide racehorse syndication services.
Slade Bloodstock Pty Ltd is an approved Promoter of Racehorse Syndicates and Partnerships by the lead regulator, Racing Victoria Ltd and is a holder of AFS Licence No 226 373 Slade Bloodstock is a holder of an AFS licence in their own right and not an authorised representative of another AFS licence holder.
BECOME AN OWNER WITH SLADE BLOODSTOCK
If you wish to discuss future opportunities in getting involved as an owner with Slade Bloodstock, please don't hesitate to contact us.
As horses become available, they will be displayed below.
Sire: Frosted
Dam: Prudence Perfecto
2 Year Old Brown Filly
Price: 6500.00
Sire: Magnus
Dam: Consideration
2 Year Old Chestnut Colt
Price: 6500
Sire: So You think
Dam: Nothin' On Me
2 Year Old Bay Colt
Price: 8000
PLEASE REGISTER YOUR INTEREST FOR UPCOMING SHARES
RACEHORSE OWNERSHIP MADE EASY!
LATEST NEWS
AWESOME ARTICLES AND LATEST NEWS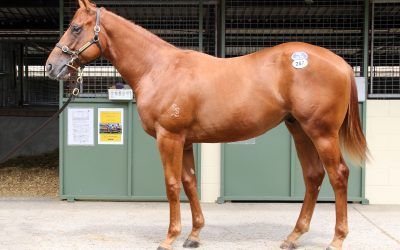 ZOUSTAR's selling through the roof! We will not be able to buy them any more!!! Weanling sale late May average of $350k!!! And again last week they sold for $360k as a weanling!! That's for...
read more